The duplex offers a commercial space of 16,058 sq ft across 2 floors. Both floors can be let as one unit or can house two separate businesses. Each floor has been finished to a high standard with terraces or balconies offering panoramic views across London.
Adjoined to the building is Carlton Mansions, where you will find the smaller studio spaces, perfect for agencies, designers or tech companies, all available to rent at affordable rates.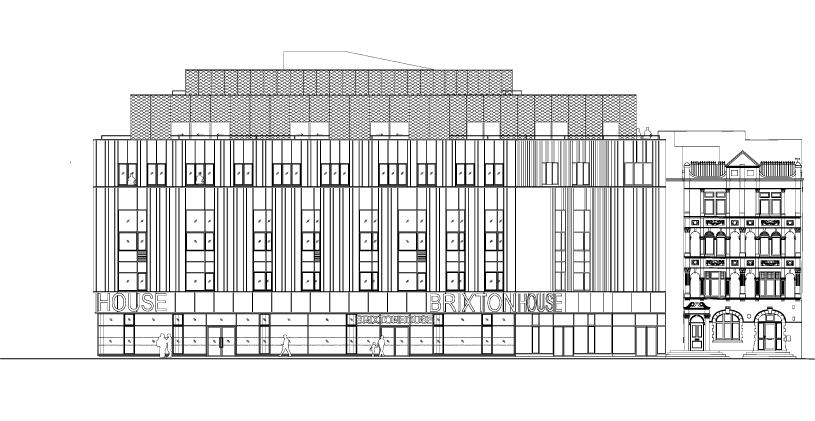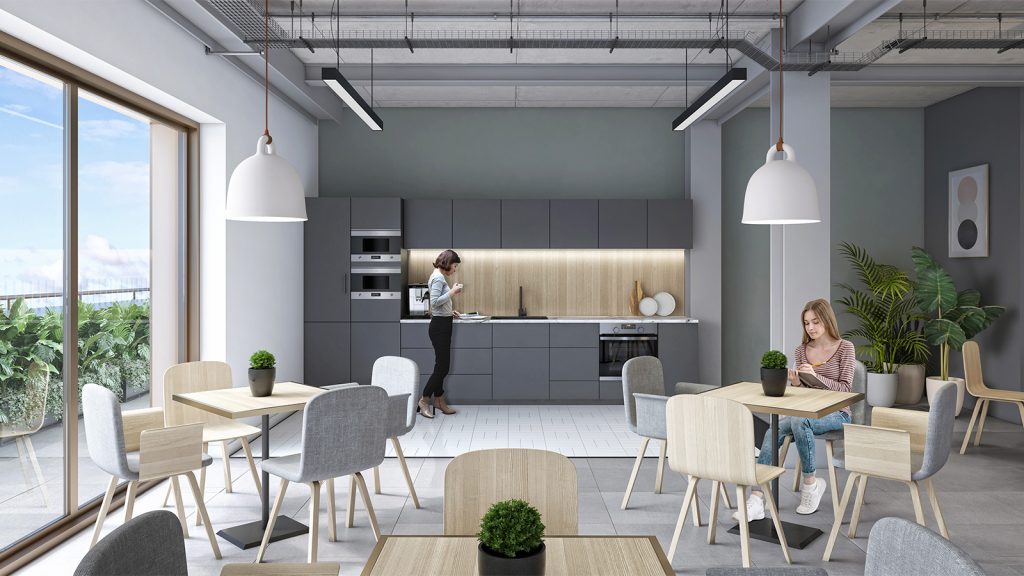 Flexible office space over two floors.
The Duplex at Brixton House offers modern commercial spaces on the top two floors of the main building. Workspace has crafted a CAT A office accommodation to cater to your business needs, offering you a flexible open-plan space that you can create the perfect working environment. 
If being at a central hub of creativity wasn't enough, the stunning panoramic views over London will certainly make the working day better. Make use of the outdoor space with both floors offering a terrace or balcony.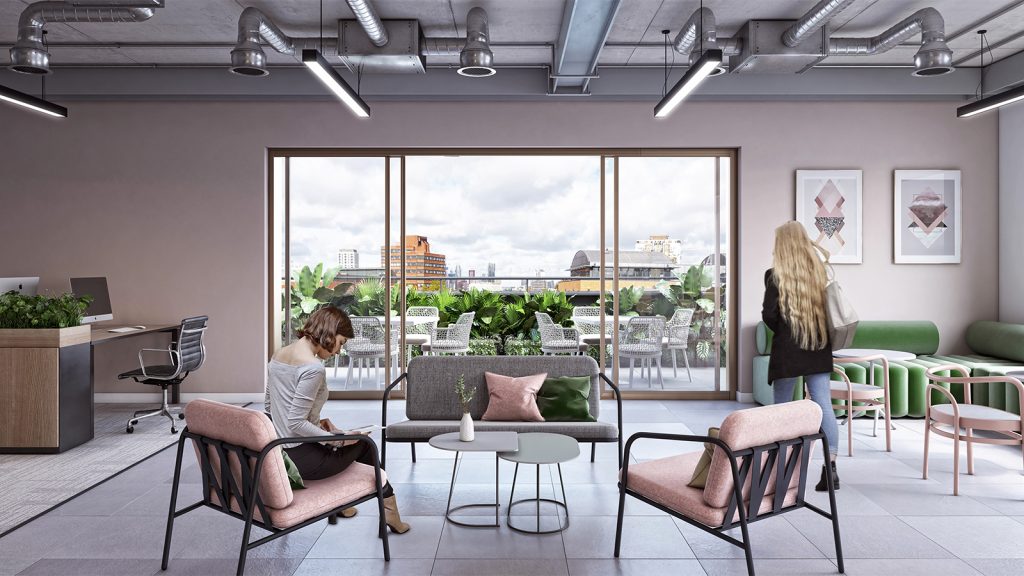 A considered yet vibrant building, with the best of form and function, The Duplex has been designed around the needs of a highly connected business or businesses that want to thrive in a creative hub environment. 
The duplex is a commercial offering across two floors with the opportunity for one tenant or two. Each floor having key amenities such as tea points, toilets, showers, lift access and open-plan office spaces. 
We've put together potential layout options for your new office space.